700+ DVSA Revision Questions

Free
Practice Tests

Hazard Perception Test
Included

Unlimited
Mock Tests

100%
Pass Guarantee

Progress Tracker
& Results
Are you learning to drive?
Before you appear for your theory test, make sure you're fully prepared for it. Our website will help you achieve passing score by providing you access to:
Practice updated tests, so you're ready for 2022
Helps you tackle both driving theory and hazard perception tests
Perfect for first-timers, renewal applicants, and those who failed before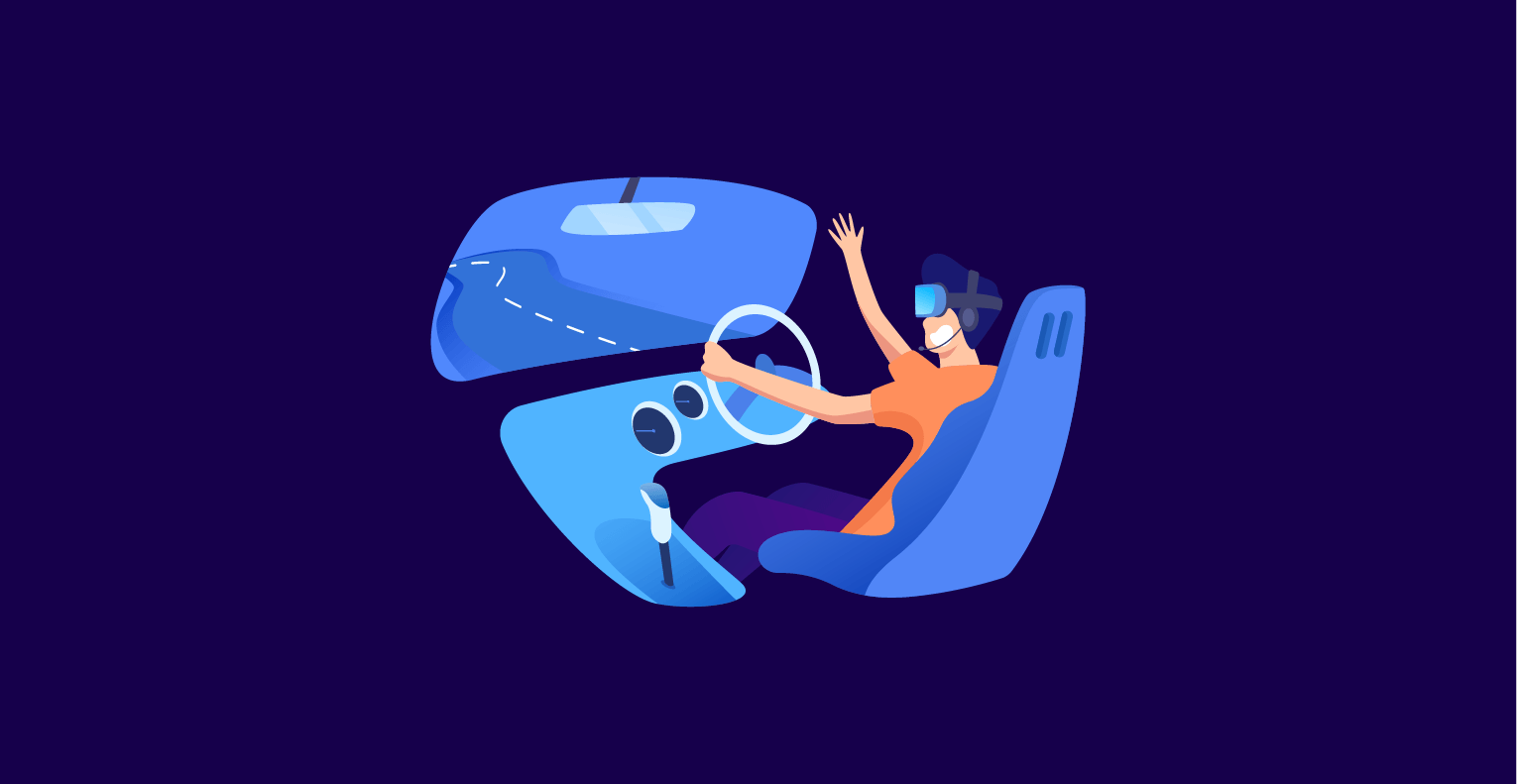 Pass Your UK Car Theory Test the First Time with Premium
Are you tired of relying on friends and family to take you where you want to go? Do you wish for the freedom of driving anywhere without having to beg anyone for a ride or take public transportation? Now's your chance to take one step closer to making that dream a reality.
And all you have to do is pass your UK Car Theory Test. We'll help you make that happen.
---
Sign up to premium and get access to our highly targeted practice tests plus our simulation tests – that are just like the real thing. You can now prepare the easy way to pass the theory test.
It's time to boost your chances of passing your UK Theory Test
Here's how the best process for success works.
Download the Highway Code
Download the most up to date version of the Highway Code Manual. Keep it with you for easy access online and offline, so you can read as you go, anywhere, and support your online practice tests.
Use the Practice Theory Tests
There are mock tests related to every area of the highway code. Try out the free ones and then upgrade to premium so you can access all the practice tests designed to help you learn faster.
Take a Mock Test
See how ready you are for the real test. Try a simulation UK theory test and spot your problem areas quickly so you can revise and get better at your weak areas to get ready for the real test.
Pass Your Theory Test
Successfully passed your simulation tests? Now it's time to take on the real UK theory test. Make the appointment at the DVSA testing centre closest to you, sit, and pass your test with ease.
Choosing the Best Car Theory Practice Tests Online
Not all practice tests are created equal. So, you need to choose wisely when getting practice tests. Here is why Driving Theory Test is the best online resource to help you pass your practice tests.
Practice by Categories
The car theory test has 14 categories identified by the DVSA. These include Alertness, Road and Traffic Signs, Motorway Rules, Incidents, Hazard Awareness, Safety and Your Vehicle, Attitude and more. When you sign up for premium, you get access to all the practice questions in all 14 categories so you can study the full information for the final test.
Practice 700+ Study Questions
The Car Theory Test can take questions from over 700 different types of questions. So, you won't know which ones to expect. Therefore, the best step to get ready is to study enough to get them right, no matter which car theory related questions come up on your test.
Unlimited Attempts
With the actual car theory test, you only get one chance at a time to pass or fail. If you fail, you have to wait before you can retake the test. But, with our premium theory practice tests, you have unlimited attempts to take the tests until you're comfortable that you're ready to pass.
Smart Dashboard
Get a quick overview of your progress in studying for your theory test with our smart dashboard. The dashboard is intuitive, easy to navigate, and helps you stay on track for studying the right way to pass the DVSA test.
The Challenge Bank
Want to keep track of the questions you missed? Not a problem. These missed questions are automatically added to your challenge bank so you can go back to them for additional practice until you can get them right. Then, keep practicing these difficult questions so you can ace them if any of them come on the real test.
Performance Analysis Report
Your success in the real test depends on keeping track of your progress. Your smart dashboard keeps track of how you do on your tests for detailed performance analysis. This means you will know when you are ready for the actual theory test.
Why our car practice tests work
These are the online theory practice tests that will help you ace your car theory test - especially if it's your first time, but even if you've failed the test before.
UK-Specific Test Questions
You won't get generalised test questions here. Our practice quizzes use questions based on the current UK Highway Code. This ensures that you can use the code alongside your tests and you're studying the right things.
Start Free or Upgrade
Start out with our free practice tests then upgrade to premium when you're ready to get serious about passing the car theory test. Premium gives you access to more test questions and better preparation to ace the test.
Just Like the Real Test
If you don't know what to expect, you can't pass on your first go. The Highway Manual alone can't help you pass. That's why our car theory tests are designed just like the real tests, so you are fully prepared to pass the real test.
Learn on the go
The beauty of our tests is in their accessibility. You can practice on any device, anywhere on the go. We make it easy for you to keep practising, so you don't lose momentum and take less time from study to sitting the test.
Study Strategically
The Highway Code can be difficult to study, especially if you don't learn well by just reading. But, accompanied with the practice tests, you get practical application that helps you to learn faster and retain information better.
The Easy Success Formula
Because this test has a high failure rate, we give you every chance to improve your test knowledge. With unlimited attempts, immediate right or wrong answer with explanations, you get the Easy Success Formula to passing.
Frequently Asked Questions
FAQs
The car theory test is a computerised test administered by the Driver and Vehicle Standards Agency ( DVSA), an executive agency sponsored the UK Department for Transport. You sit the test at a designated official DVSA Theory Test Centre after booking your date for the test.
There are 14 official test categories set by the DVSA. (In our Premium tests, you can access over 700+ questions across the same 14 categories. The car theory test consists of 2 individual tests that must be taken on the same day. You must pass both parts of the test to get your pass certificate. This certificate is valid for 2 years.
The first part of the test is a multiple-choice theory section based on the rules of the road. The questions can come from any of the 14 categories. You get 57 minutes to answer the 50 multiple-choice questions. The minimum pass mark for the car theory multiple-choice test is 43 out of 50. The second test is the Hazard Perception Test. The pass mark for the HPT is 44 out of 75.
The test has a failure rate of more than 50%. If you fail the test, you have to wait at least 3 working days before you can rebook the theory test. The official government website only provides 2 practice tests. That's not enough to prepare for a 14-category test that can take any question from a bank of over 700 test questions.
So, it's important that you practise and revise as often as you can to ensure you can pass the test. Therefore, the best way to do this is with online theory practice tests that are designed just like the real thing. Reading the manual alone won't be enough either. You need the practice tests to show you how prepared you are and whether you're ready to tackle the actual test.
We say, the best way to prepare – practice, practise, and more practice with our free and premium test questions and simulation tests.
In order to book the car theory test, you must be 17 and older and have a provisional driving licence. You can book your theory test date online at the official DVSA website. Click the link here to book - https://www.gov.uk/book-theory-test.
If you arrive late, you will not be able to sit the test. Plus you will also lose your test fee. So, make sure to note which test centre you're to go to and be on time with the required documents.
Car Theory Articles
Our Best Articles
So, now that you've studied hard for your theory test and run through the many practice questions and mock tests, it's time for the big day.
So, what can you expect on test day? What does the driving theory test look like? This is what a typical day at the test centre is like for a lot of persons.
Get there early
Make sure it's the correct day and arrive at least 10 minutes early. This gives you sufficient time to hand in your provisional driving licence to the staff at the test centre. They will then check your details to make sure you're registered and then give you a key to a locker to store your stuff.
You'll then be taken into the test room and assigned to a computer.
Get ready to start
On the computer screen will be general information about the test. You'll be told how many questions are on the test and the time to complete. (50 questions in 57 minutes for the car theory test.)
Next, they'll give you some practice multiple-choice questions. You can choose to skip them or if you prefer, warm-up for the test with them.
Once the test starts, you can't pause it. If you encounter a difficult question, flag it, move on the next question, then come back to it if time allows.
Once, you've completed the multiple-choice question, it's time for the hazard perception test.
You're normally given a 15-minute break between each section of the test, but you can choose to dive right in if you're ready.
Like the multiple-choice section, you'll get some instructions on-screen and an option to take a few practice questions.
Now is the time to respond to the 15 hazard perception clips. Each test lasts approximately one minute, and most carry only 1 developing hazard.
What happens after your test is complete?
Once finished, you'll head back to the Administrators desk for them to retrieve your test results. While you wait, you can collect your stuff from the locker.
Once your results are ready, they'll call your name and hand it to you.
If you pass, then it's time to set a date for the practical driving test.
If not, you'll need to resit the test. You can't do that same day, so you'll need a new test date at three 3 days after your current one.
Now don't feel bad that you didn't pass. The test pass rate is less than 50% of persons who take the test. So, get back to studying and using your online practice questions to get ready for the next test date.
Ready for test day?
So, now that you know what to expect, there's no need to be nervous about taking the test. And if you feel that you still need some more work to prepare for your test date, then head over to the Easy Theory Test platform for car driving test questions.
You can try out our free theory test questions and then upgrade to premium to access the entire bank of questions and tests. At only [price] for access, you can't afford not to subscribe to premium if you want to pass your car theory test.
If you are wondering how hard is the theory test 2023, then you should know that it has a less than 50% pass rate.
That means less than 50% of the people who take the test each year will pass it. Plus, there have been complaints that with each update to the car theory test, it becomes harder to pass it.
What does the car theory test you on?
The car theory test is testing how well you can apply the knowledge that you learned studying for the test. So, one of the top reasons that most people do not pass the test is a failure to apply the knowledge. If you can't take the information from the Highway Code and apply it to real-world situations, then this will lead to you failing the driver theory test.
What do we mean by this?
For example, in the Highway Code, you'll see information like:
Rule 174
Box junctions. These have crisscrossed yellow lines painted on the road (see 'Road markings'). You MUST NOT enter the box until your exit road or lane is clear. However, you may enter the box and wait when you want to turn right, and are only stopped from doing so by oncoming traffic, or by other vehicles waiting to turn right. At signalled roundabouts, you MUST NOT enter the box unless you can cross over it completely without stopping.
But, in the test, a question may be written like:
Question: When may you stop and wait in a box junction?
Choose one answer
When you are approaching a zebra crossing
When you are approaching a pelican crossing
When oncoming traffic prevents you from turning right
When you are in a queue of traffic going ahead
Here's another scenario. You could get a question like this:
There is a tractor on the road ahead of you. You want to overtake the tractor, but you aren't sure whether it is safe to do so. What should you do?
Choose one answer:
Follow the vehicle in front you as it overtakes the tractor
Stay behind the tractor if you are in any doubt
Speed past, flashing your lights at the oncoming traffic
Sound your horn to tell the tractor driver to pull over
But, that section of the highway code on overtaking has 7 detailed rules (Rules 162 to 169). Did you read them and can apply them in this situation? Or would you prefer to have seen how the questions may be asked compared to the notes in the book before heading into the exam?
So, you won't be seeing the information that's in the study material as they are printed there. They want you to take that information and apply it to real-world situations.
That's what makes the UK car theory test "hard". And it's the reason why so many persons fail the test each year.
They enter the test thinking that all they need to do is memorize the information in the Highway Code.
So, what is the best antidote for a hard test? Online practice questions.
Passing your driving theory test requires that you study the information AND use the best theory test software 2023, Easy Theory Test.
If you're thinking about getting your UK drivers licence, then you should already know about the UK Highway Code manual and that you need to study what's in it.
What you may not know is that you need to supplement that with additional resources like practice test questions and simulation tests. One of the major reasons is that you need to have an idea of what the test questions will be like and how the test is structured.
That's also why there are many online platforms that will help you study for the test. Because the results show that people who use practice tests are much more likely to pass the driving theory test on their first attempt.
Using the Easy Theory Test Software
At Easy Theory Test, we've developed a platform that is easy to use and geared at helping users pass their DVSA theory test. We pay attention to detail, carry updated information, and create a system that is quite like the real test.
In using the platform, there are two things to look out for that will help you study for your test. These are the practice questions and the mock tests.
Using the practice questions
The DVSA has almost if not more than 1000 questions it can draw on for your test. This also means that many of the questions ask the same thing, just in a different format.
So, the true test of your knowledge of the information is being able to answer the questions every time. You have a thin margin for error. So, you need to be able to answer as many correctly as possible.
With Easy Theory Test, we also have a large question bank to help you practice. Our questions are quite like the real test in structure, what they ask, and format.
This helps you get comfortable in knowing what to expect and how to respond in certain test situations.
Taking the mock tests
In addition to individual practice questions organized by topic, we also have mock tests. These are full-length timed tests that mimic the real deal. So, the DVSA gives you 57 minutes for a theory test? We start the timer and give you 57 minutes the moment you click through to start answering the first question.
The real test has 50 questions? Our timed mock test is also 50 questions.
So, when you use one of our tests, you're also prepping to tackle the real thing. You're working under almost real test conditions.
Now using both the practice questions and the mock tests helps you determine how prepared you are for the main stage. Because going in unprepared is a recipe for disaster. It will leave you with a big fail for which you'll have to pay again to retake the test.
So, want to know how to pass your theory test? It starts with knowing the Code and lots of practice using Easy Theory Test questions.
Studying for the UK car theory test requires three main things:
Books
Software
Practice questions
Studying for the car theory test: Books
The first part of the car theory test is the multiple-choice section. This is where you're tested on your knowledge of the UK driving rules. But more importantly, in these tests, it's the application of the knowledge that comes out.
But you'll still need that foundational knowledge. The best places to start is based on these 3 recommended books by the DVSA.
The UK Highway Code
The UK Highway Code applies to driving in England, Scotland, and Wales. Northern Ireland has a different version of the code.
In the code, you'll find the rules of the road for all road users (pedestrians, cyclists, drivers, animals, etc.) and all the other rules and regulations for driving on UK roads.
Studying the Highway Code is a start in understanding how driving is governed and what is expected of you, the driver.
Know Your Traffic Signs
Know Your Traffic Signs details the nearly 100 regulatory and prohibitive road signs used throughout the UK. And you need to learn them all to pass the theory test and to properly use the roads as a driver.
So, one of the easiest things to help you remember is this: the different shapes of the road signs correlate to different meanings.
Circular road signs = orders
Triangular road signs = warnings
Rectangular road signs = information
Driving – The Essential Skills
This book provides information that's also in the test along with tips for passing the practical driving exam. It outlines essential driving techniques and defensive driving information along with other skills.
You can view or download the books from the UK government website or purchase them if you prefer to read the hardcopies.
Studying for the car theory test: Software
Now why would a car theory test need software? For the second half of the test.
In the second half of the test, you are tested on your hazard perception skills. Without the right software to practice answering these video-based questions, you will more than likely fail in the actual test.
At Easy Theory Test, we use the latest software to provide up-to-date hazard perception clips that lets you click and record whenever you spot a hazard.
It mimics the real test software in that you can click multiple times on a test and we'll record each click and award points based on how well you responded to the developing hazards in the clip.
Studying for the car theory test: Practice questions
Finally, the practice test questions. Some questions are found in the Highway Code, but not enough for you to practice for all the information you could possibly be tested on.
The DVSA has close to a 1000-question pool to draw from. You get only 50 questions in the test. So, you need a way to study all these questions quickly and give you instant feedback on how well you're studying.
To help you here, Driving Theory Test software also provides online practice test questions that make it easier for you to study for and pass your car theory test.
Revise and Practice with the right resources. That's the only way to ensure you pass the car theory test. And we're here to help you make it happen. Get ready for the car theory test the easy way. Start practising online right now.
---
Try a Practice Test