700+ DVSA Revision Questions

Free
Practice Tests

Hazard Perception Test
Included

Unlimited
Mock Tests

100%
Pass Guarantee

Progress Tracker
& Results
Best Practice for Coach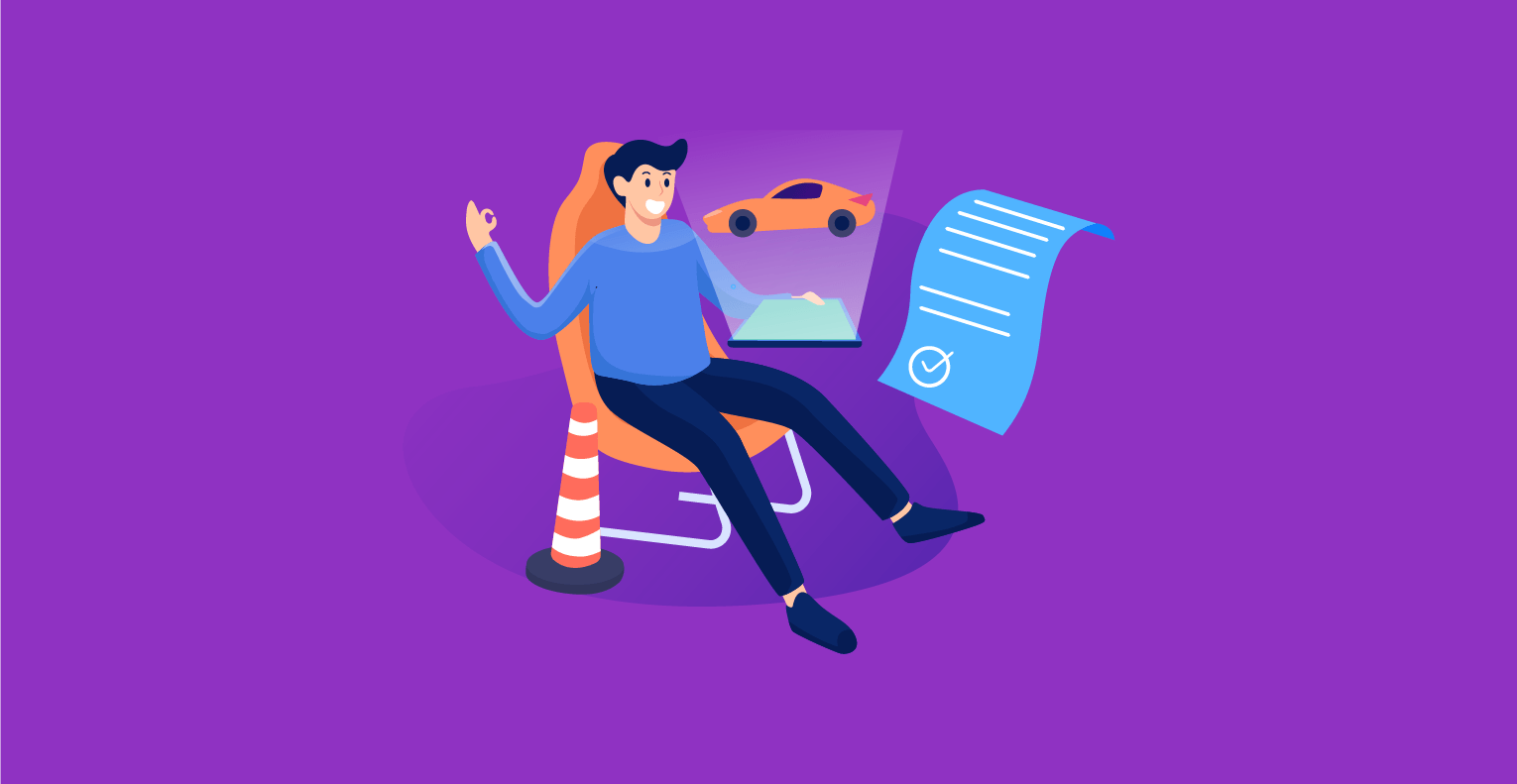 Don't you worry, our instant guide will help you fulfill your dream.
2022-Ready DVSA theory test practice questions
Practice both driving theory and HPT tests
Works for first-time and repeat test-takers
Upgrade to Premium for Better DVSA Theory Test Results
Are you ready to embrace your independence and enjoy the freedoms of taking on the road on your own? Do you want to make sure you can pass on your first go so you don't have to face the hassle of being in the 53% of people who have to retake the test – sometimes with multiple resits?
Well, if you are ready for freedom and better pass chances, here is where you get one step closer to passing your theory and hazard perception tests.
---
Sign up for premium DVSA theory tests and make it that much easier to pass the actual test. You get access to more tests, mock exams, and much more so you are in the best position to sit and ace the test.
Increase Your Confidence and Boost Your Odds of Passing the DVSA Theory Test
The Easy Theory Process on How to Pass the DVSA Theory Test
Get the UK Highway Code
It's very difficult for you to pass the DVSA Theory Test by just reading the Highway Code. But it gives you a great starting point and allows you to see that our questions are on-point.
Practice Premium Online Tests
Our practise test questions are all based on the updated Highway Code. You can take a test run with our free tests and then upgrade to Premium for access to over 700+ test questions.
Take the Mock Tests
When you've finished going through the test categories and questions, it's time for a simulation exam. The mock tests are just like the real test so you can see if you're ready for it.
Sit the Theory Test
Passed your mock exams without trouble? Confidence at its peak to take the real thing? Now you're ready to take on the DVSA Theory Test. Book the test, get there early, and sit and pass.
Why We're The Easy Practice Test Platform
All practice tests aren't the same. Some use generic content that doesn't fit the UK Highway Code or driving conditions. What we promise to you is that you'll get practice test questions ideal for UK driving and testing.
The Easier Way to Study for the DVSA Test
Premium Means Personalized
The Magic Behind our DVSA Practice Tests
Driving Theory Tests designed a platform to help the first time and repeat test-takers make better use of their study time online and prepare faster to pass the theory test.
UK Specific Test Questions
You study the right material with our HPT tests. They are designed based on the Highway Code. The clips are as realistic as possible to potentially hazardous situations here in the UK to make it easier for you to pass the test.
Free & Premium HPT Tests
Our free tests give you a head start. But our premium resources ensure you can go the full distance to DVSA test success. So, start free and get a feel of it. Then, upgrade when you're serious about passing.
Just Like the DVSA Test
We make our mock tests just like the real test and our practice questions similar to the real thing. That way you know what to expect on the test, and you can prepare much faster to sit and ace the DVSA Test.
Prepare Anytime, Anywhere
Learn on the go with our easily accessible practice test questions. Use any device anywhere with an internet connection to log into your account and keep learning. The more you study, the better your chances are of passing.
Strategic Study Plans
Keep track of failed test questions. Study by categories. Hate reading long documents like the Highway Code? Just practice the questions and learn as you go. You choose how best to study, so you're in control.
The Winning Formula
The theory test has an over 50% failure rate. We are making sure you are not in that statistic. With unlimited attempts and immediate results with explanations, you are getting access to the right formal for test success.
DVSA Frequently Asked Questions
FAQs
What is the DVSA Theory Test?
What am I to expect on the test?
What's the best way to prepare for a DVSA Test?
How Can I Book a DVSA Test?
DVSA Best Articles
Articles
Understanding the official DVSA theory test for car drivers
Theory Test Questions & Answers – What You Need to Know
Do you know the DVSA Theory Test Sections?
What to Do with The Ultimate DVSA Theory Test Kit for First Time Test Takers
Choosing a DVSA Theory Test Practice Website
Make sure you're not in the over 50% of people who fail the DVSA Theory Test. Prepare the right way with the Easy Theory Test platform. Start on the right footing and see how easy it is to ace the test on your first or next attempt.
Get Premium Theory Tests